Domain Name Registration and Web Hosting for the Medical Industry.
Medical domains and hosting often require much higher levels of security. This is due to storing private medical information and records. Shared cloud hosting is not an option when it comes to running a medical practice because the data is stored on public servers along with hundreds often thousands of other websites which can cause issues with data breaches and overall slow data transfers.

Our VPS (Virtual Private Servers) offers high performance hosting and dual redundant mirrored servers to insure maximum uptime and ultimate privacy.

There are over 200 domain extensions you can register as of 2021 and a large group of these extensions have been focused on the healthcare industry.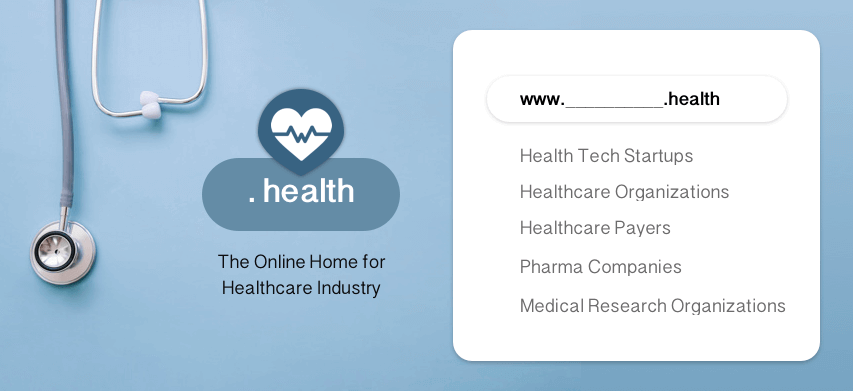 Here is a list of domain extensions perfect for the healthcare industry. If you require one of these domain extensions you can use our domain search tool to help find the right domain for anything in the healthcare niche.

We provide the following extentions for healthcare.
.bio
.hospital
.healthcare
.doctor
.care
.surgery
.centre
.clinic
.rehab
.delivery
.dental
.dentist
.medical
.equipment
.expert
.foundation
.fund
.group
.health
.institute
.life
.love
.memorial
.one
.partners
.support
.associates
.tech
.technology
.training


Upon registering a domain name for your medical practice we highly recommended you ask your domain registrar about domain name locking and privacy for an extra added security measure.

We have also just launched a dedicated medical hosting and domain name service website. It will be completed and put into full operation by the end of 2021.
For now Domain Registration DNS has all your medical domain name and hosting requirements covered.

If you're a healthcare provider, medical practice, doctor, surgeon, aged care provider, nursing staff agency or simply required to store private medical data via a cloud service our VPS hosting services has been built on technology to suit the medical market niche perfectly. Our VPS prodcuts come with a higher level of security and firewall proection systems as standard.

If you just have a medical related website you would like to host it you can check out our standard hosting plans here. We have experts well versed in hosting public medical services. As soon as our new medical hosting and domain service comes fully online Domain Registration DNS can cater for your medical hosting requirements.