What is cPanel hosting?


cPanel is an internet award-winning web hosting control panel which allows website owners to take complete control over the management of their websites.
cPanel offers a feature rich way to manage website databases, files, emails and security features to just name a few.

Due to the simplicity of its graphical user interface it has become popular among novice internet web hosting users. Website expects also enjoy it's easy to use advanced feature set because it is bundled with tools such as FTP and file management. The hosting software also allows you to track website usage and determine where internet users who land on your website come from and how they managed to find it. This greatly helps the website owner understand the demographics of the internet traffic landing on certain pages of thier website.

What does cPanel look like?

Provided here is an example of the cPanel hosting control panel.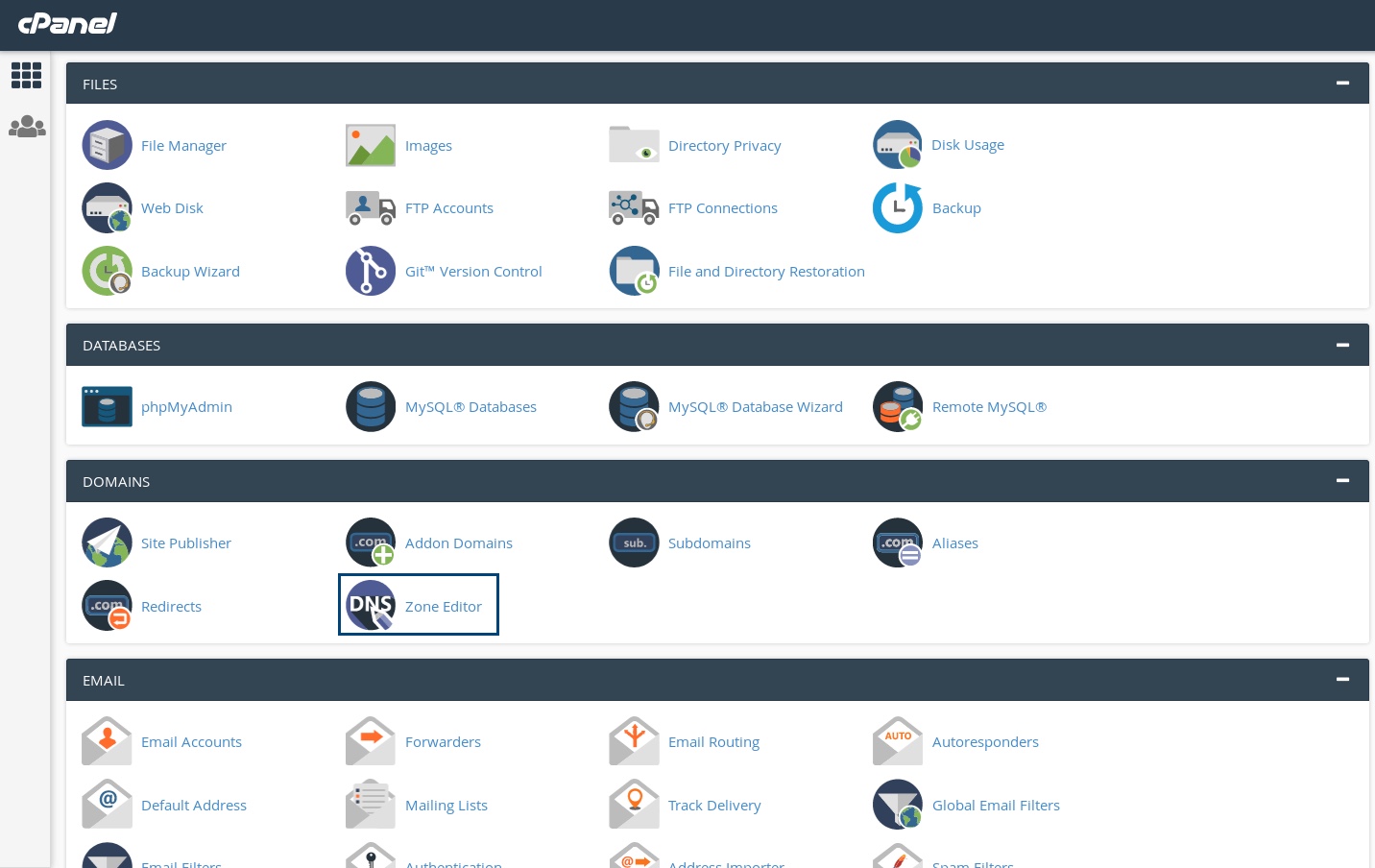 The history of cPanel.


cPanel was first introduced and launched in 1999 with the first release of WHM which is the web hosting management backend for this new robust system. It was then taken to the next level by making web server management simple and easy to use for everyone.
Mid 2018 cPanel was sold and aquired by by Oakley Capital. With this new acquisition the new company became the new internet powerhouse in the web hosting control panel industry. Oakley Captial also owns the another, now common and well known hosting control panels called Plesk. The major difference between both of these hosting control panels is cPanel is designed to be deployed on Linux operating systems where as Plesk has be designed on run on Windows. Although Plesk can also be used on Linux operating systems, Plesk is more popular among windows server hosting providers.

cPanel features.

cPanel is packed with a suite of different features which makes website owners and web developers lives much easier.
We have listed here for you some of the rich features that are included with a cPanel hosting account.

File Manager - This allows you to easily access the file content of all your directories, files and images. You can use the file manager to add new folders and perform a number of different actions on your files and data including upload, copy, delete, download, rename, edit and restore. There is also a Disk Usage feature that tells you how much space you have left for your allocated storage capacity

Softaculous - This is one of the most popular used features in your Domain Registration DNS cPanel hosting account. This is a user-friendly software and application solutionthat makes it easy to install special applications and software on your cPanel hosting account. You can install different web based solutions including Drupal, WordPress, Joomla, Magento, OpenCart and other fantasic content management systems with a single one click installer option.


Domains - This feature allows you to manage all of your domain names in once place and the simple interface makes is really simple and easy to use! One of the domain management features includes the ability force HTTPS redirects and make customised email address for your domains. Within the domains section you can also create new or modify existing DNS zones.

Email - You can create and manage email addresses created under your domain. Some of the email management solutions include the ability to control the size of each mailbox and fuctions that enables you to create different types of email boxes also such as alias forwarding, POP and IMAP mailboxes. You can also assign different user names and passwords for each mailbox .

Databases - You don't need to be a professional systems administrator to manage databases. cPanel has several different options to help and guide you create, update, edit and delete databases with its build in mysql or php features

Statistics - All you to keep track of all your website vistors. You can see how many people are landing on your website every day and you can also create different custom filtered reports.

SSH & FTP - If you are looking to find an easy way to transfer and upload files to your hosting account. Setting up an simple FTP connection to your cPanel hosting account is simple. Within cPanel is also a pre configured set of instructions to guide you through setting up different FTP clients. You will automatically be provided with the host names, user names and password to use within your FTP client software. cPanel aslo allows SSH access for the more advance hosting user.


Recommendation.

It is highly recommended that you keep track of all the web developers that you might have provided your web hosting password to. It's best practice to use a complicated password on your cPanel hosting account and change it at least once per month. This will help insure your website and its files remain secure and not open to a possible password attack.

Our cPanel hosting web hosting servers.

Our hosting servers are located in one of Australia's fastest and most secure data centeres based in Sydney.
We operate hyper-fast, high burst clustered and distributed server backends to insure maximum uptime, stability and redundancy.