Domain Name Registration Search
Choose from hundreds of extensions to get the perfect domain name.;
With Domain Registration DNS Australia your domain registration is complete with great value prices and superior service and support. Our high speed AnyCast DNS servers insure that any changes you make to your domain name settings are updated almost instantly and propagate around the world within hours instead of the standard 48 hours.
Cheap Domain Name Registration Australia
The very first step to setting up a new online business or website is registering the right domain name. To start with you should choose a domain with a good keywords, this is so people can find and remember you. Choose the best domain name for your new business. When you know what domain best suits your business needs, it's quick and easy to register starting with our simple domain search. Your new domain will also come with free DNS management in your customer console.
TRANSFER DOMAINS
Keep all your domains together in the one account.
RENEW DOMAINS
Don't let your domain name fall into somebody else's hands.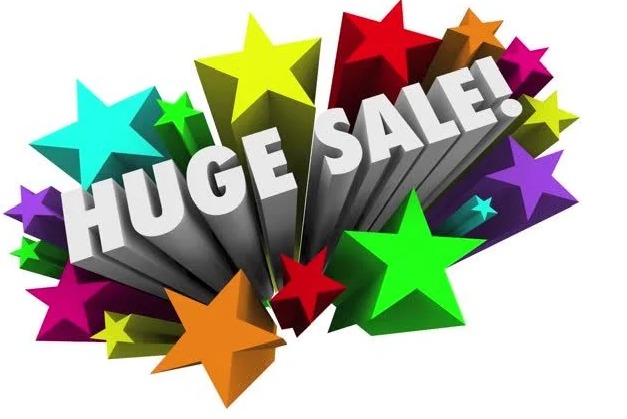 Domain Pricing
All Available Domain Extensions.
Cheap Domain Name Registration
If you are looking to register a new domain name or you want some extra information about how to register and your question isn't mentioned below, you can contact our Australian registrar team.. Alternatively you can find extra information about domain name registration, web hosting and other interesting information in our blog or support pages.
Cheap Domain Name Registration Australia
Yes.

Registering your name with us provides the best value for money than with any other domain registrars in Australia.

This is due to the additional services attached to every customers domain.

Every cheap domain name comes complete with free url forwarding & domain redirection, email forwarding, DNS management, domain management, ssl certificates with web hosting plans, unlimited sub-domains and access to our DNS Anycast network.
This gives you the best domain control at no extra cost and what makes us the best value for money in Australia.

You also receive the best customer care and customer support. Our focus on customer service is our priority.
This is what makes us the best value for money in Australia

We don't just offer cheap domain name registration. Our hosting products are also packed with tons of free features and the best domain solutions.
Why not try out our free website builder.
Here's to your business success.


Here are the characters that can be used when searching Australian .au and other domain name extensions.

The letters that are permitted are A through to Z of the English Oxford dictionary and numbers 0 to 9.

You can also enter hyphens (-) in your search. However the address of your website cannot start or end in a hyphen.

You are unable to use two hyphens in a row which is the case for all Australian website addresses.
You are also unable to use spaces or what is regarded as special characters like $, !, # and these also cannot be used in our domain search tool.

These character guidelines apply to all Australian domain name registrars. This also applies to Australian and non-Australian website addresses.


Again this applies to Australian .com.au, .net.au and non profits domains such as .org.au
For SEO reasons we recommend you keep your domain name as short as possible and try not to use hyphens even though these are allowed.
It's also worth noting that domain names are not case sensitive. This means you can access or display your website address within advertising using both upper and lower case letters, or can use a combination of both.


You can use our domain name search box at the top of this webpage to check if the domain you wish to register if available or if it has already been registered by another entity.

Your search results will display if the domain is available for registration. The search box checks names against the registry database and also gives you other suggestions if your chosen domain name is already registered.

Once you have selected your domain name for registration you will then be presented with the option to then continue to register that domain with your personal details.


Absolutely not.

There are no hidden fees or costs involved when registering with us. Upon registration you will be presented with optional extra add-ons such as web hosting, domain privacy and email address options.
So you can buy and register your name with confidence.

All of our pricing is billed in AUD. This includes registrar management and completely free DNS management. Other domain registrars across Australia charge fees for DNS management. Contact our support team for more info regarding your web address and our marketing tools.


The answer to this is no.

You do not need to make use of it straight away. It is totally up to you when you are ready to put your new domain to use.
We suggest as soon as you think of a new name you should register it as soon as possible.
Before someone else does!

Keep in mind thousands of new domain names are registered every single day. Once registered you can take as much time as you like to build and create your new website.

Our web hosting packages are hosted on world class super-fast hosting servers.
All of our hosting services include a simple to use site builder or you can use popular Wordpress sites and templates at no extra cost via our automatic softaculous installers.

You can also take full advatage of our free DNS Hosting.
Once you have your new site up and running dont forget to check out our online marketing to help your site be found on Google!


Yes you can! You are not required in any way to buy a hosting or email service from our company and you are free to use the hosting services that you may already have elsewhere. Or maybe you just want to use a different web host for a number of different reasons. When you find that you do need these services we would absolutely love to have you come on board as we have web hosting plans suited to most needs including feature rich email hosting and office 365 cloud products. So why not become our hosting customer also. We have everything you could ever need in a web host.
Yes - you can! We give you full control over your newly registered or transferred in domain. But it is worth bearing in mind that we not just an Australian domain name registrar. If cheap web hosting is something you have been searching for. You have landed in the right place. You can check our cheap web hosting plans which are suited to most web site needs. You can also save yourself a lot of time buy searching for other web hosting companies. We have everything here under the one roof and brand. If you do choose to have your hosting elsewhere. You can login to our console to change your domain names settings and delegate your domain to a different hosting provider completely free of charge. You can also "point" your domain name to any web host you select. Or even use our domain forwarding to point your domain to another existing web site.
You can register as many as you like.

We don't place any limits on how many you can register at a time including domain transfers.
If you need to register multiple names such as .com.au and .net.au at the same time our system makes this a snap!

Use our simple control panel to transfer in new names and manage your current business online with us!
Our registration process and cheaper domains make it as simple as possible for you to get your business online fast. Especially if you need more than one name.

Our cheaper domains and easy management gets you online faster.
Registering more than one name for your business can also assist with email marketing to promote your new company. If you register a .com.au address we highly suggest that you also register the .net.au equivalent.
Our system makes it easy to register two names at the same time.
Did you know we provide a free ssl certificate with every hosting account to keep your names safe? Why not transfer over to our hosting. We can apply your free ssl certificate to the multiple names you registered or transfered.


There are more than just .com.au domain names available in our Australian registry. So if the .com.au name you wish to register is unavailable or has already been registered. Then we have many other Australian extensions for you to choose from as an alternative. You can use our search tool at the top of this page to choose many other Australian addresses including .net.au, org.au, .asn.au, .or .id.au. Or as an alternative you have the option of using .com at the end of your internet name. We also have hundreds of other extensions to choose from. If you are confused about what name you should choose. Please contact us and we will help you to choose the right extension for your new site, business or email. Different extensions have different polices and some are less strict than the Australian registry.
Australian Domain Name Registration | Cheap Domain Registration Australia | Free Domain Name Management
Looking for a custom solution?
Our technicians can provide you with the best custom made solutions on the market, no matter whether you're a small business or large enterprise.

Get in touch