New Australian Domain Name Extension
Australia has a new domain name.
.AU
This new extension removes the .com and you can now register yourbusiness.au
We are accepting unofficial expressions of interest and pre-registration
Pre-Register Free Today
Domain Names
Choose from hundreds of extensions to get the perfect domain name.
With Domain Registration DNS Australia your domain registration is complete with great value prices and superior service and support. Our high speed AnyCast DNS servers insure that any changes you make to your domain name settings are updated almost instantly and propagate around the world within hours instead of the standard 48 hours.

Pre-register Your Domain Now
---
A new Australian domain name extension has been announced by the Australian Domain Name Administration (auDA) The doors will be opening on July 2021 for the new .AU namespace. Considering there is now over 3 million .com.au domain registrations, this new name space extension will be a massive change to the Australian domain name landscape.

Unlike the existing .com.au extensions which require an Australian ABN number to register and evidence of Australian residency. The new .AU name will only require proof of Australian residency. An ABN number will not be required. This will surly impact on the high growth of this new name space. For this reason, Domain Registration DNS, an Australian domain name registrar highly recommends you consider protecting your current brand name by registering your brands version of the new .AU domain name as soon as possible before someone else does it first. This leaves open the potential for another entity to register your version of your own .com.au domain and attempt to take credit for your brand. This fact has actually stirred up a lot of controversy in the industry and some wide spread panic which can be completely understood by concerned business owners.

It's worth noting that current owners of .com.au and .net.au domain names will not be affected by the release of this new extension and will not be required to make an additional purchase if they wish not to. However, it would be extremely wise and we highly recommend you do so.

The auDA has recognized that current .com.au and .net.au domain name owners may want to register the new .AU equivalent. Therefore a priority registration system will be put into action for the new extension to avoid high levels of potential conflict and domain squatting.

The Priority status for current .com.au and .net.au domain registrants will be placed as:

Category 1: Existing registered domains names (eg. mycompayname.com.au) that was created before the cut-off date, which is currently scheduled to be the 4th February 2018

Category 2: When the current existing domain was created between the cut-off date and before the .au opening commencement date.

This has helped to elevate the wide spread panic when the new extension was first announced.
When there is no current existing registered .com.au or .net.au domain, these extensions will become available to register on the .au commencement date. These will be released on a first come first served basis

Domain Registration DNS. An Australian domain name registrar completely understands the importance of protecting your company brand, and the high impact that the new .au extension is going to have not only on the Australian domain name industry, but businesses all over Australia. You can contact Domain Registration DNS today to discuss the impact and importance this new extension is going to have. There is current information, latest news and professional advice available at [email protected]. You can also register your interest and start an unofficial pre-registration of your new .au domain name in preparation of its release date.

Pre-Register your new .au domain
Once it becomes available we will send you an email and invite you to make a full registration. You are not under any obligation to buy your new .au domain
Our Service Area
We offers services through out Australia, enabling you to deploy your service infrastructure in close proximity to your customer base.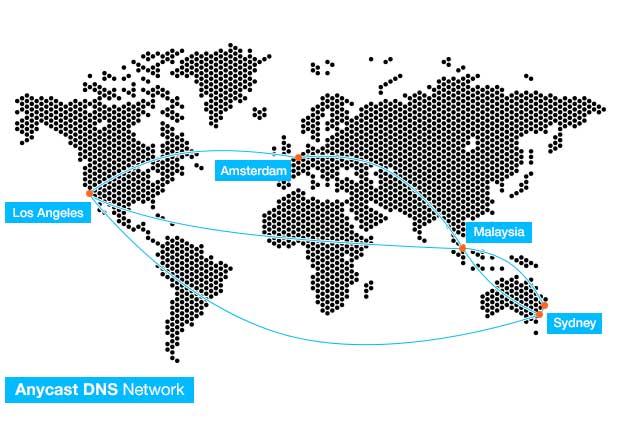 Looking for a custom solution?
Our technicians can provide you with the best custom made solutions on the market, no matter whether you're a small business or large enterprise.

Get in touch