DOMAIN REGISTRATION MELBOURNE
Domain Names
Choose from hundreds of extensions to get the perfect domain name.

Domain Name Registration Melbourne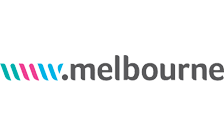 Domain Registration DNS is a Melbourne based company established in 2019. We offer the most affordable domain name registration services to the public sector at an enterprise grade level. All domains come with our free advanced DNS management tool which allows you to create several different types of DNS records such as A, CNAME, MX , TXT and many more record types. Our domain manager tool also gives you the ability to put URL forwarders in place. This means you can use your new domain name and point it to another website that already exists. So if you currently do not have a website to associate with your new domain. You can put your new domain to use straight away.
We also offer a brand new domain name extension. Instead of registering the standard .com.au domain name and you are a Melbourne based business. You can now register your new Melbourne domain name with the extension .Melbourne at just $99 for a two year registration period.
With www.yourname.melbourne you will stand out as a legitimate Melbourne or Victorian based business. This new extension has been growing rapidly within the Victorian community so we highly recommend you register using this extension before any other company decides to register your perfect .Melbourne domain name before you.
In order to register an Australia .au domain name. You will first need to have an ABN number. This is a requirement of the Australian registry and stop's other international companies from declaring they are an Australian company. If you are not eligible for an Australian ABN number. You still have the available option to register the normal international standard .com domain name.
Domain Name Registration Melbourne | Domain Registration DNS