DOMAIN REGISTRATION SYDNEY
Domain Names
Choose from hundreds of extensions to get the perfect domain name.

Domain Name Registration Sydney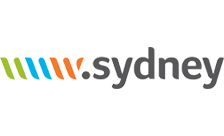 We extend our services Australia wide and internationally from our Melbourne based office. In 2024 we are expecting to open our new Sydney based office. From Sydney we are extending our superior Search Engine Optimisation services and technical support helpdesk. Even though we currently operate from Melbourne our service infrastructure remains in our high performance Sydney data centre where we are closer connected directly to the high speed internet backbone. This gives us direct access to higher internet speeds for our distributed and clustered web hosting services. From our Sydney data centre we further have a direct connection to our other geographically located data centres based in Malaysia, Amsterdam and Los Angles. This assists us in providing an amazing Anycast DNS network which further speeds up our hosting services for clients around the world. We are also super excited to announce we just launched our new Sydney domain name extension.
If you want to stand out purely as a Sydney based business we now offer the brand new domain name extension .Sydney .Sydney is available at just $99 for a two year registration period This means you can stand out from the rest of Australia with a domain name such as www.yourbiz.sydney. We highly recommend you register the .sydney version of your perfect domain name before another company comes along and registers the name that would have been perfect for your business. So don't hesitate and snap up your .sydney name as soon as possible. The after market price for these domains will become considerably valuable if you decide to sell it at a later point in time. For example. CarRepairs.Sydney could end up being worth over $10,000 in an aftermarket trade. So jump on these oppertunities if you see one as soon a possible. You don't want to kick yourself later for missing out when you had the chance.
All .au domain name extensions require the person registering them to also have a registered Australian business number. Without an ABN number you cannot register a .au domain name. If you don't have an ABN number you can register one for free over at the Abr.gov.au website. Or as an alternative you can register the international standard .com address. This does not require an Australian ABN number.
Domain Name Registration Sydney | Domain Registration DNS